On October 11, the annual Sinet Sakhawood competition held an online pitch session. The names of the competitors who will be awarded grants for the production of their film projects were announced after their presentations. The winners were Ayaal Adamov, Stepan Burnashev, Dmitriy Davydov, Aleksandr Okhlopkov, Sergey Potapov and Kyyaara Yumshanova.

The competition's history

The Sinet Sakhawood Foundation began operating in 2019. Since then, seven movies and animated features have been released with the foundation's financial support. They include Dmitriy Davydov's Scarecrow which won the Grand Prix at Kinotavr 2020 (Russia's main film festival) and Mikhail Lukachevskiy's Helicopter that took home the Golden Vine and three other awards at the 30th Kinoshock open film festival.

Sinet Sakhawood 2022

On August 27, the professional holiday for filmmakers, it was announced that the traditional competition would take place this year. There were 57 grant applications submitted overall, from both seasoned and new directors and producers. Seven winners were chosen by the jury out of the 18 projects that advanced to the final round.

The winners and their projects

This year, a total of RUB 9 million rubles have been earmarked to support the participants. Grant amounts varied from RUB 500,000 to 2.5 million.



Speed Star




Project representative: Stepan Poryadin
Grant amount: RUB 1 million

The sports drama with the working title Speed Star is adapted from a true story. It tells about Speed Star, the unique stallion who won three President of the Republic of Sakha (Yakutia) derbies, and Yegor Okoneshnikov, his perennial jockey. Aleksey Ambrosyev, who previously worked on Agent Mambo, one of the most successful Yakut movies, is the film's director.



Tiit




Project representative: Sergey Potapov
Grant amount: RUB 2.5 million

This movie is based on a production well-known to those who frequent the Platon Oyunskiy Sakha Academic Theater. Directed by Sergey Potapov, it adapts the mayhem-filled play Titus Andronicus by William Shakespeare. Back in the day, the skilled stage director's excellent work was a big hit at the Budapest International Theater Festival. The movie adaptation is anticipated to have similar success.



Lullaby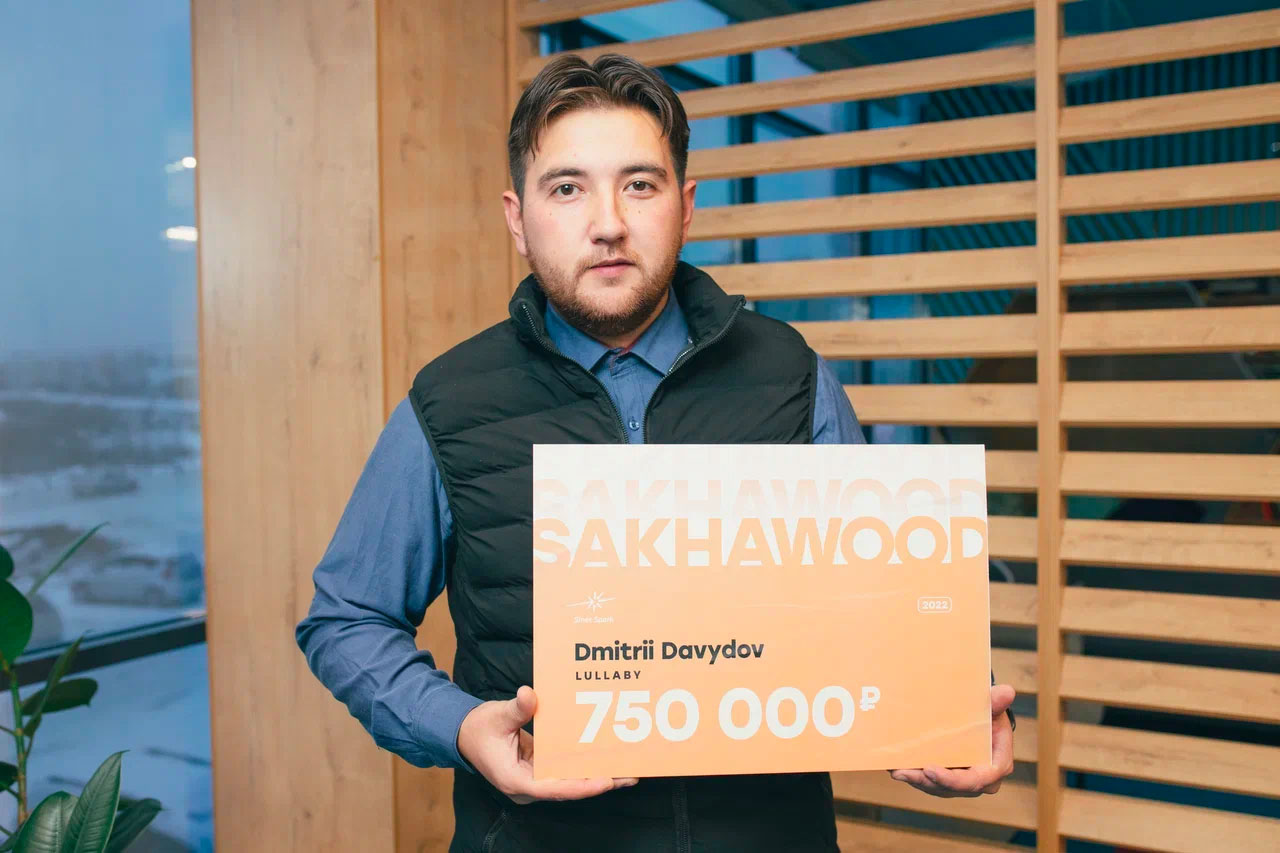 Project representative: Dmitriy Davydov
Grant amount: RUB 750,000

Director Dmitriy Davydov strives to once again win over the audience after breaking into the "high" cinema industry with one of his first movies, Bonfire in the Wind (2016), and finding success abroad with Scarecrow (2020). Davydov ventures into a new level of production preparation in this movie. Instead of photography, the filmmaker intends use the grant money on the development of the screenplay, which is one of the crucial phases of production. Here's the synopsis of the upcoming movie, titled Lullaby: "After purchasing a loaf of bread from a woodland bakery, a local man travels back to his house through forests, fields, and swamps. Along his way, he encounters several characters with whom he engages in philosophical debate and breaks bread. As he arrives to his house just before dusk, he discovers that the bread is gone and that he has changed."



Tymnyy oҕuһa




Project representative: Aleksandr Okhlopkov, Tundra Animation Studio
Grant amount: RUB 2.5 million

An endearing tale about the bond between a crotchety elderly man and an impatient young boy named Ayaal. The author intends to create a collection of New Year-themed cartoons, the first of which will be this 3D animated short. The spectator will venture into the realm of ice sculptures and the magic Yakut New Year ambiance alongside the protagonists. Talented animators from Yakutia were assembled by the Tundra Animation Studio; many of them had previously worked for major studios like Disney, Netflix, Bazelevs, and Parovoz. They are now prepared to share their knowledge as a contribution to their culture and promote Yakutia abroad.



YT: Part Two




Project representative: Stepan Burnashev
Grant amount: RUB 1 million

Similar to the first instalment of YT, Stepan Burnashev's new film will tell not one, but six distinct captivating stories about people: a miscommunication in a parent-teacher school chat leads to terrible consequences; a fleeting encounter between an elderly office worker and a cleaner; an unusual order which will change the InDriver user's entire life. We all have a similar story to tell. Once the movie is released the next year, we'll be able to compare it to what the filmmakers come up with.



Cholbon: Rock teber sүreҕe (Cholbon: The Heart of Yakut Rock)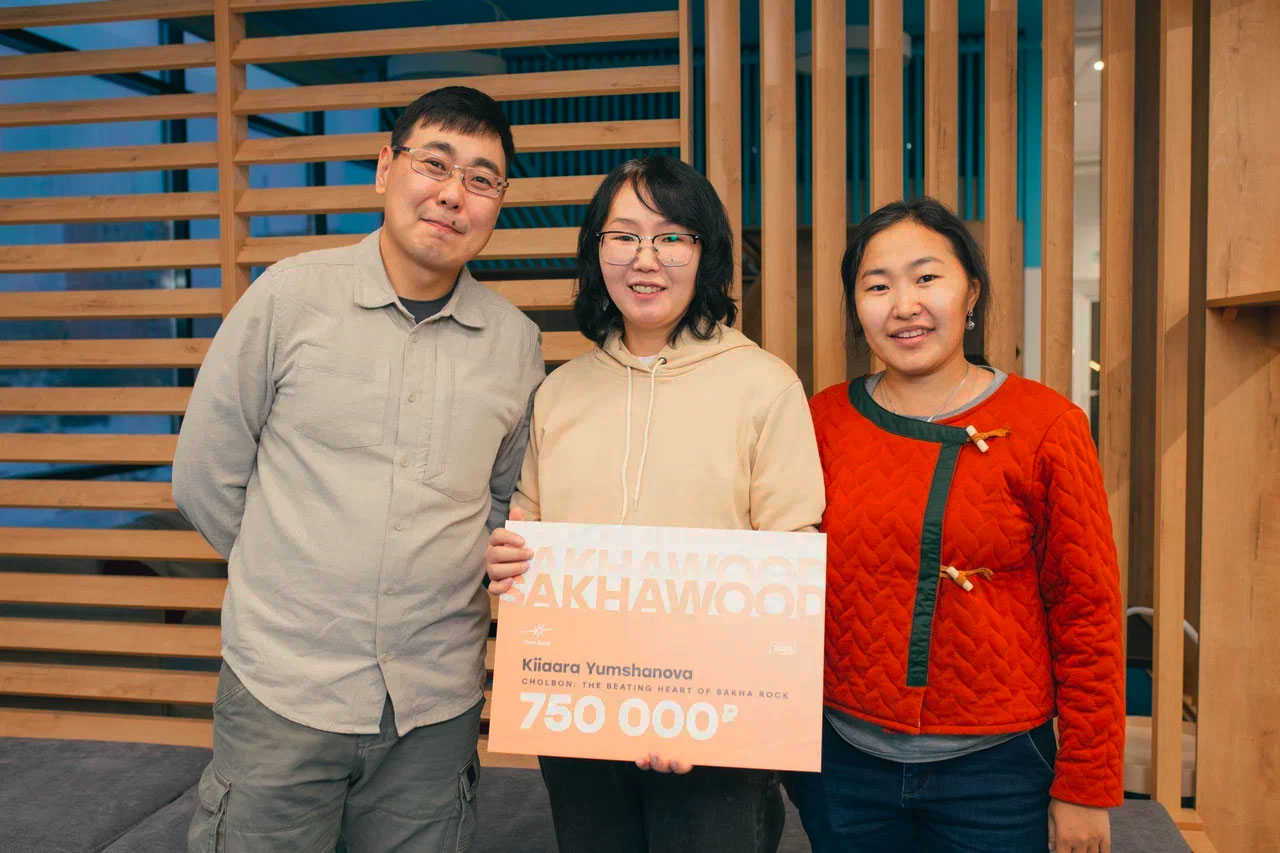 Project representative: Kyyaara Yumshanova
Grant amount: RUB 750,000

The creators of the documentary titled Cholbon: The Heart of Yakut Rock describe their product as "an honest story from the founding fathers of Yakut rock music." The moral of the story is to stay loyal to your heart's desire and avoid becoming sidetracked on your creative journey. Cholbon is a Yakut band that was formed in 1986. Since then, they have gained the admiration of rock music fans not only in Yakutia but also far beyond its limits. Maybe the release of the eponymous film will broaden the band's fan base and let seasoned followers to share in the mystery surrounding the composition of their beloved music.



Winter River


Project representative: Ayaal Adamov
Grant amount: RUB 500,000

Ayaal Adamov is mostly known in the Yakut media arena as a showman, clip maker, creator of parody videos, and anything else associated with videography. Ayaal's talent as a filmmaker has just lately begun to show, yet he has already succeeded in becoming a household name. Just days ago, at the 33rd Russia open documentary film festival, his film White Land won a special award from the Promotion TV network. Viewers may expect a psychological drama with elements of Northern ethnic mysticism in his new project named Winter River. It is worth noting that Ayaal Adamov is a disciple of the famed Russian director Aleksandr Sokurov.