"We invite volunteers to the second subbotnik, which will be held on June 19. We will clean up the garbage left after picnics in the outskirts of Yakutsk," the organizers urge.

The first subbotnik of this season within the framework of the project "No Garbage" by Sinet Spark was held on May 29. More than a hundred people took part in it: eco-activists, public organizations, and just caring citizens.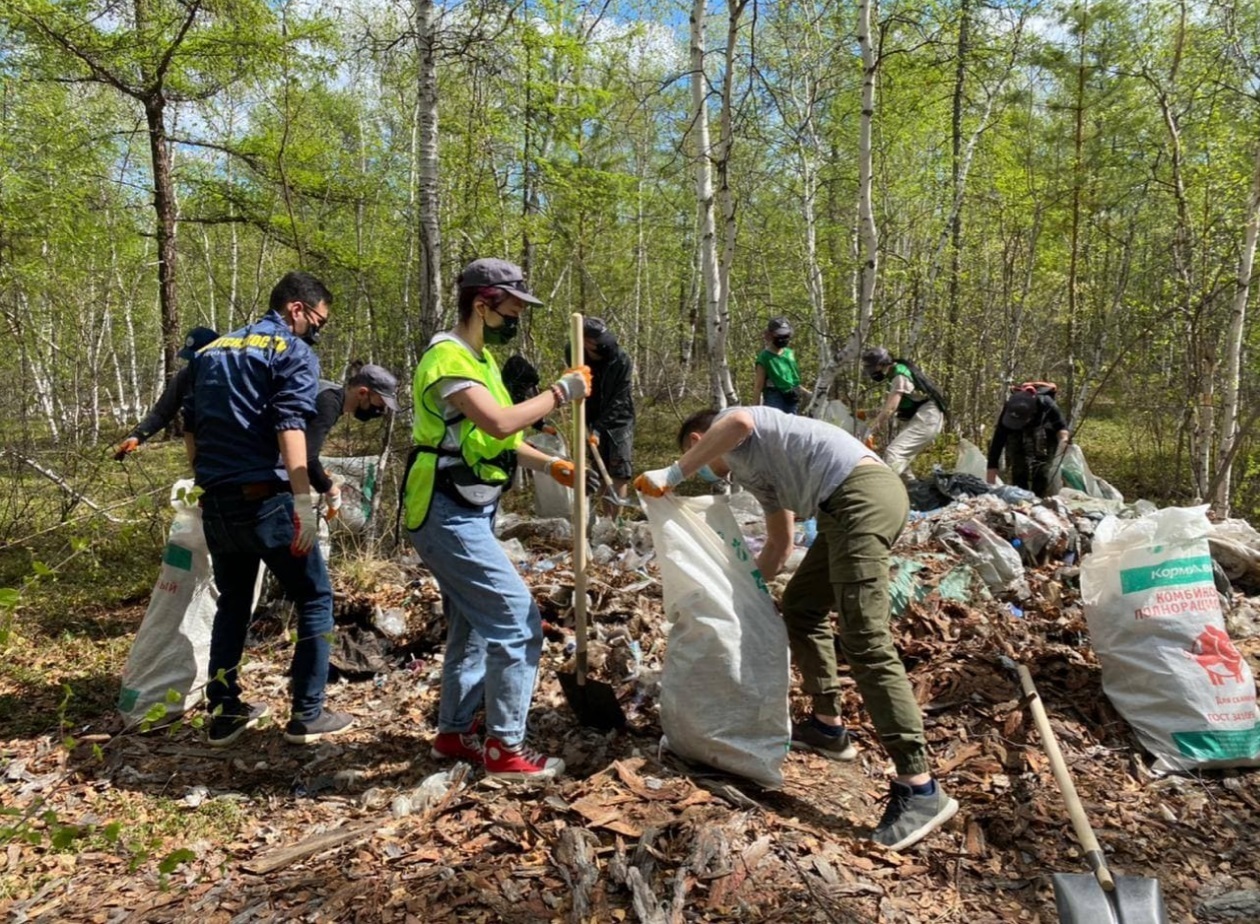 As part of the subbotnik, more than 373 bags and 93 cubic meters of garbage were collected on the Magansky tract.

It should be noted that last year with the help of caring citizens on a digital map Svalki.Ykt.Ru there was collected information on 89 unauthorized landfills, 21 garbage points left after picnics, and 19 car bodies. This summer, it is planned to hold several large-scale subbotniks by volunteers at once, focused on the elimination of garbage after vacationers. In addition, Sinet Spark will take out of the suburbs about six thousand cubic meters of more serious landfills of industrial and construction waste at its own expense, which is approximately 250-300 landfills.



The next subbotnik will be held on June 19. The gathering of volunteers will take place at 10 am on Ploshad Druzhby. The organizers will provide everyone with protective masks, gloves, and garbage bags. The buses will be waiting for volunteers on the square, which will take them to the subbotnik place and back. Those who wish can follow the buses in their own car. Don't forget to bring some food and drinks for a picnic.

It is necessary to sign up for the subbotnik in advance by filling out the online form.

We urge citizens not only to join the subbotnik, but also to take part in the video contest. Its main goal is to show the severity of the littering problem on the Yakut nature, and possible ways to solve it. To participate, you need to shoot a short video and publish a post with a video on social networks with the hashtag #musorunetcompetition_ykt.

The main prize is the DJI Mavic AIR 2 quadcopter. Detailed information can be found in the competition regulations.

Let's all clean up the garbage in the outskirts of our beloved city! We are waiting for everyone at the subbotnik on June 19!